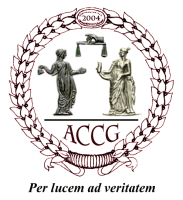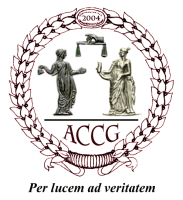 Old Money
Ancient Greek and Roman
Coins and Artefacts
---
---
ARTICLE:
Fake Australian $2 Coins.
Click here to read about the counterfeit Australian $2 coins that have been found in circulation.
These coins are worthless fakes and are being passed as genuine. Find out what to look for here.
---
Click one of the ACCG logos to go to the website of the Ancient Coin Collector's Guild.
* Listings have all prices in U.S. Dollars
Do you Collect or Study the Coins of Ephesus?
If so, you may wish to Join this new discussion group.


My web-page "2483 Roman Obverse Legends"
(currently being re-designed and reconstructed)
has been awarded the
"FORVM Award For Numismatic Excellence",
as voted by the Members of the
FORVM Classical Numismatics Discussion Board.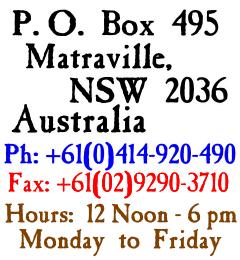 Constructive Comments or Suggestions Welcomed

- Please note: If you are after any
modern coins, please DO NOT call Old Money,
contact the Wynyard Coin Centre directly.

Equally, if you are after anything within
these pages or on my VCoins site, then
please DO NOT call them.
They will simply refer you back to me!
Why waste your time and theirs?

Old Money Specialises in
Ancient Greek and Roman Coins,
also Byzantine and British hammered coins,
as well as certain selected ancient
Greek and Roman Antiquities.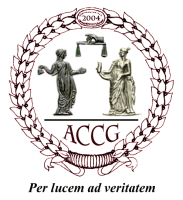 Ancient Coin Collector's Guild
http://www.accg.us/
The Ancient Coin Collectors Guild is a non-profit
organization committed to promoting the free and
independent collecting of coins from antiquity.

The goal of this guild is to foster an environment in which
the general public can confidently and legally acquire and
hold any numismatic item of historical interest regardless
of date or place of origin.

ACCG strives to achieve its goals through education,
political action, and consumer protection.


Walter Holt's Old Money, is a member of this organisation and
I urge anyone interested in ancient coins, artefacts, or the open
study of matters historical, to join and support the ACCG.


I usually search with Google!
---
This site, all of its components, all of its parts and everything within it is © Copyright 1998-2018,
Not to be reproduced in any form, by any means whatsoever without the prior
expressed written permission of Walter C. Holt, Sydney, Australia
---
Join the ACM Page
http://www.romancoin.com/acm.htm
The ANCIENT-COIN-MARKET-L is a free newsgroup that permits
the announcement of coins for sale, want lists, and anything
having to do with the buying and selling of ancient coins.